Events in June 2023
Sun

Sunday

Mon

Monday

Tue

Tuesday

Wed

Wednesday

Thu

Thursday

Fri

Friday

Sat

Saturday

10:00 am: Summer Reading Program - SS

Watch for more information as we prepare for a FUN summer of reading, activities and prizes!

5:30 pm: Sunnyside Book Club

The Sunnyside Book Club meets the fourth Monday of the month at 5:30 PM at Sunnyside Library, (unless listed otherwise).  For more information call 970-385-3816.

May 22:  "The Eighty Dollar Champion" by Elizabeth Letts
June 26:  "The Mountains Sing"

 by Nguyễn Phan Quế Mai

July 24: "Sing You Home" by Jodi Picoult

5:00 pm: Sunnyside Library's Summer Picnic

We will have food for about 75, so don't be late.  (Food supplied by Sunnyside Market)
Bring your picnic blanket or lawn chair and join your friends and neighbors at Sunnyside's summer picnic.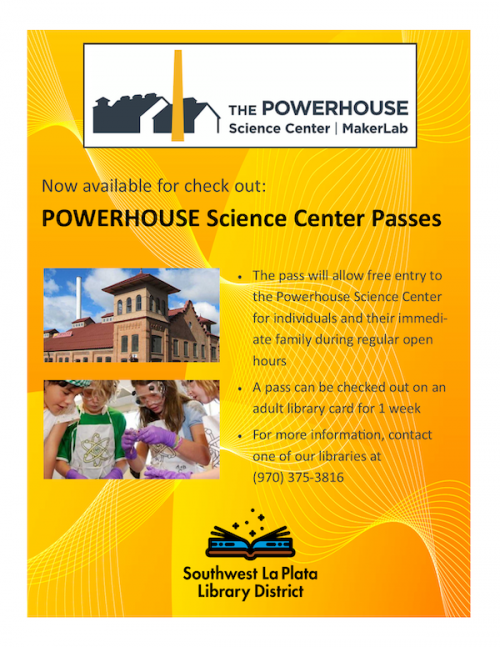 SWLPLD-#2-Powerhouse (small version) flyer_22-03-11
2023 SRP poster - SS FINAL