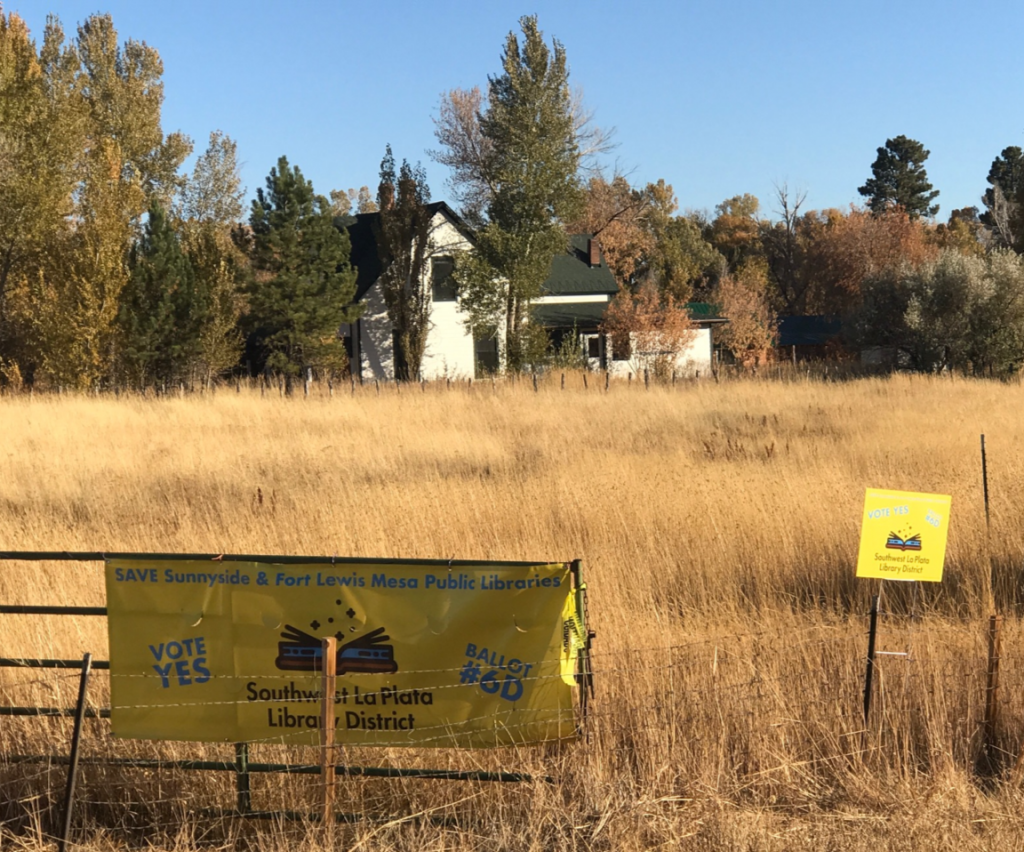 Welcome to the website for Colorado's youngest library district.

Southwest La Plata Library District is the result of citizens dedicated to saving their two rural libraries so that they can continue promoting lifelong learning in this rural community.

As part of our effort to ensure the fiscal stability of our library we are striving for increased community awareness and participation in your libraries and we invite you to explore our pages and visit our libraries.
Our Mission
The Southwest La Plata Library District Board of Trustee's mission is to oversee the administration and fiscal resources of the Library District.
In partnership with Durango School District 9-R, we strive for community participation to support and enrich the Sunnyside and Fort Lewis Mesa communities with educational, social, and cultural opportunities.
We bring together resources, services, and expertise to inspire our residents of all ages to read, explore, ask, and discover.
With this goal in mind, our libraries provide books and other materials for learning and enjoyment, encourage reading, supplement learning, and provide access to technology.
---
SUNNYSIDE & FORT LEWIS MESA LIBRARIES ARE OPEN
TO THE PUBLIC BY APPOINTMENT.
From 1:00 PM til 7:00 PM Monday – Friday

FORT LEWIS MESA LIBRARY
2:15 to 2:30 PM is reserved for families who are picking up students.
2:30 to 3:30 PM is reserved for our vulnerable patrons.
Hours for the general public are from 3:30 to 7:00 PM.
For more info call: Chris at 970-588-3331 ext. 3802

SUNNYSIDE LIBRARY
Currently 2:15 to 3:00 is open to parents picking up children at the school,
3:00 to 4:00 is for vulnerable patrons, and 4:00 to 7:00 is for general public.
Please call ahead to schedule your visit.
For more info call: Tricia at 970-375-3816

For those patrons who wish to maintain social distancing, curbside service will continue to be offered during library hours.

SUNNYSIDE CURBSIDE LIBRARY EXCHANGE
From 1 PM til 7:00 PM, Monday – Friday

FORT LEWIS MESA CURBSIDE LIBRARY EXCHANGE
From 1 PM til 7 PM, Monday – Friday
NOTICES OF PUBLIC MEETINGS OF THE BOARD OF DIRECTORS OF THE
SOUTHWEST LA PLATA LIBRARY DISTRICT,
can be found at the Official Meeting Announcements Page