Welcome to Sunnyside Library!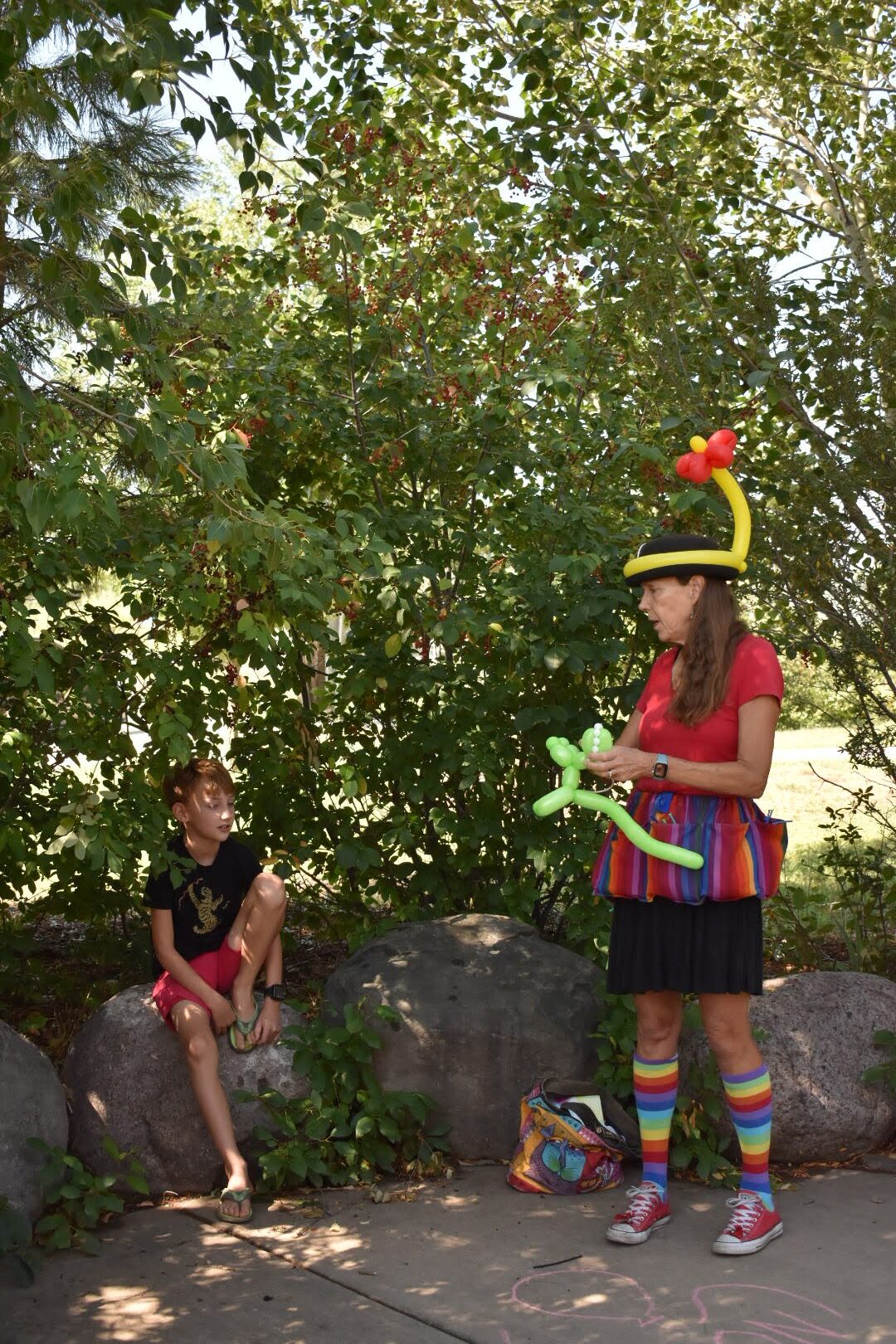 Ruby Balloon creates animals for our readers.
Children enjoy summer reading activities outdoors.
Kids playing with magnet blocks at Sunnyside Community Library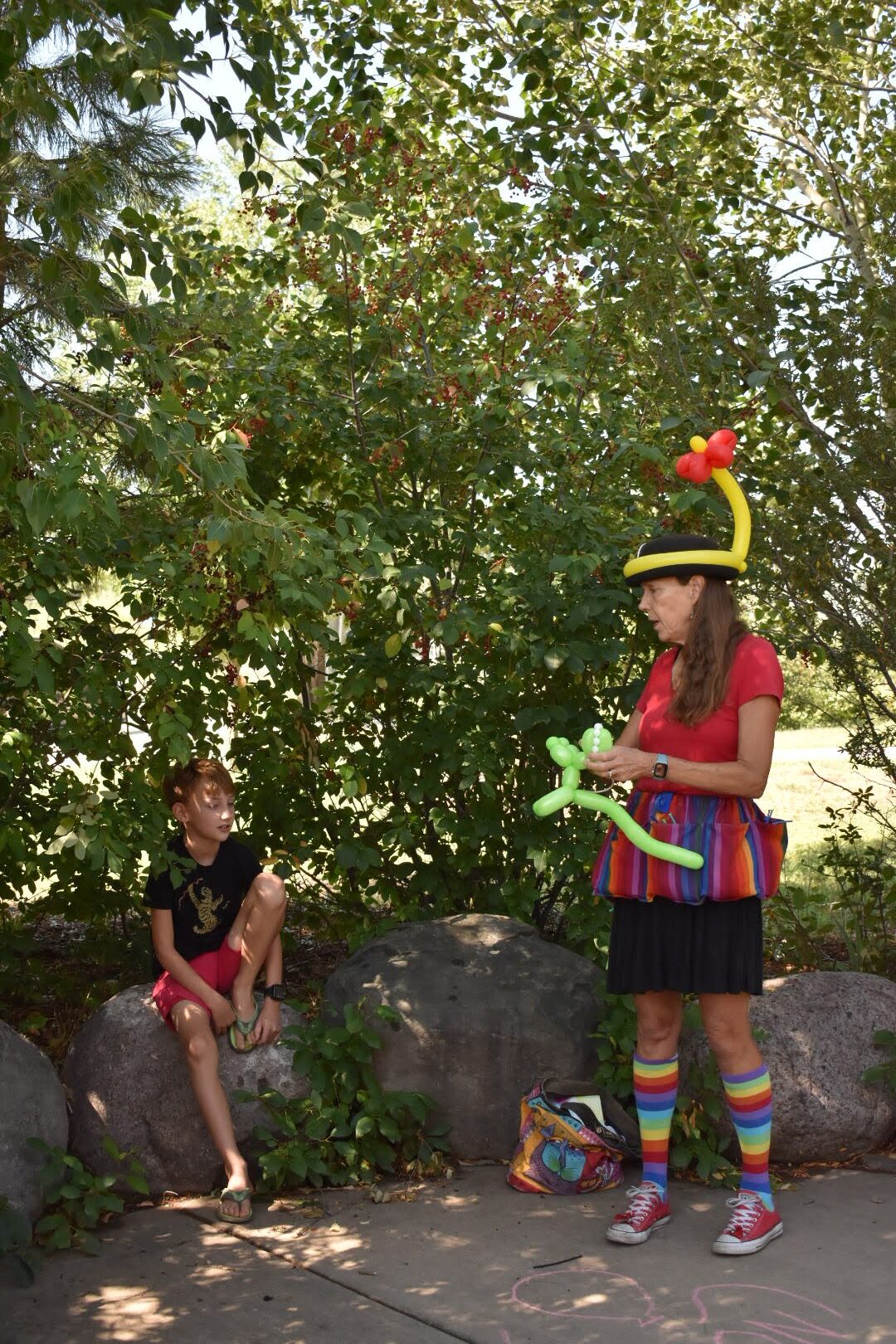 The Sunnyside Library is located inside the beautiful Sunnyside Elementary School. We serve the children, faculty, and staff of Sunnyside School as well as the public.
Hours:
Monday through Friday, 3 – 7 pm
Saturday (begins Sept 9) 10 am – 2 pm
Come and see us!
Call if you have questions!
Sunnyside Library
Cheryl Cessna
Library Manager
75 County Road 218
Durango, CO 81303
PH: 970-375-3816
Curbside service is available, please call 970-375-3816 or send a request via our contact page.
Rock and Read Dance Party at Sunnyside!
Check out how much fun the Sunnyside Elementary kids had at the Rock and Read Dance Party on May 20, 2022. It was hosted by Sunnyside Library and funded by an amazing anonymous donor. Thank you to all who made this event a great success!
Frequently Asked Questions
How do I get a library card?
Please bring your picture ID and proof of address. Library cards are free.  We also have courtesy cards for patrons without physical address or those who will be in our area for an extended stay.
What is our overdue fines policy?
We do not charge fines.
Patrons are only charged the replacement cost for lost or damaged items.
How many items can I check out?
Enough
Do you have a computer I can use?
Yes!
Can I scan or print at the library?
Yes!
Is there wi-fi access?
Yes!
Can we come hang out at the library?
Of course. Please come browse, use computers, use your own electronic devices, read, play with the Legos, puppets, train, or board games.
What is there for my children to do at the library?
In addition to books to read, we have puppets, wooden blocks, a wooden train, a Lego table, board games, and jigsaw puzzles to use.
Can I donate books?
Yes! Please see the Friends of the Library page for specific guidelines.
Books may be dropped off at the library.
How can I contact the Friends of the Library?
How can I contact the SWLP Library District Board of Trustees?