{FYI.  Southwest Healthy System has vaccine shots available.   La Plata County residents are welcome to make appointments there.    Right now it's the 65+ crowd.  For more information and to make your appointments  https://www.swhealth.org/covid-19info/     Southwest Healthy System COVID-19 Hotline and Vaccine Information. 970-564-2201 }
Helpful suggestion for your vaccination days: Drink lots of water to keep hydrated, it has been shown to help decrease severity of post vaccine discomfort.
(UCHealth.org, Ten Benefits of Hydration, Doctors suggest.)
San Juan Basin Public Health (SJBPH) is currently in Phase 1A of the vaccine rollout and planning for all other phases. We understand that many individuals, businesses, and organizations are eager to receive the vaccine and want more information about distribution plans beyond 1A. SJBPH is working hard to ensure safe, efficient distribution of the vaccines, and will share information through all available channels as soon as it becomes available.

SJBPH's goal has always been to keep everyone in Archuleta and La Plata counties safe and healthy, and that is especially true in this challenging time. We know our residents care about the health of our communities, too. Our hospital beds are filling up, and our doctors, nurses, and health care staff are going above and beyond to take care of everyone who needs care. Our small businesses and the people who work in them are struggling to stay afloat. One way we can keep each other healthy, support our health care workers, and get communities back on their feet is to get vaccinated against COVID-19. When we get vaccinated, we can slow the surge to help our nurses, doctors, schools, fellow community members, and businesses.

Until the vaccine is widely available, we will all need to continue to follow critical public health protocols. Please wear a mask in public, maintain at least 6 feet of distance from others, avoid gatherings, wash your hands often, and stay home when you are sick.
COVID VACCINE information – San Juan Basin Public Health
https://covid19.colorado.gov
San Juan Basin Public Health – COVID-19 information
Durango to require masks in public spaces (May 19)
Governor Polis, April 26th Executive Order on Safer at Home (+ update 4/27)
Colorado Portal For Self-Employed Unemployment
Colorado COVID-19 Unemployment Assistance
Colorado COVID-19 Testing
Colorado Dept. Public Health Updates
Colorado Libraries, Stay-cation resources
Colorado Dept Education | COVID-19 resources
Centers for Disease Control – Videos (on YouTube)
CDC – Get Your Household Ready for COVID-19
US Government Coronavirus Resources and Benefits
USA.gov Response, Assistance
Social Distancing Checklist for Businesses
---
COVID-19 TEST KITS COME TO SOUTHWEST COLORADO

San Juan Basin Public Health announced Wednesday that Cedar Diagnostics, a private lab, will soon have the ability to test for coronavirus, marking the first opportunity for testing for all members of the public in the region. Starting April 10th, testing will be held at Cedar Diagnostics locations in Durango, Cortez and Pagosa Springs, from 7 a.m. to 5 p.m. Monday through Friday.

Appointments are required.
The test costs $75, according to an announcement from San Juan Basin Public Health.

Read the full story:
"Health department announces private lab will offer public tests"
By Jonathan Romeo. Durango Herald, Wednesday, April 8, 2020
---
NEW FACE MASK RECOMMENDATION, EVERYONE WEAR THEM IN PUBLIC.

>>> Recommendation Regarding the Use of Cloth Face Coverings, Especially in Areas of Significant Community-Based Transmission
CDC.gov/coronavirus/2019-ncov/prevent-getting-sick/cloth-face-cover.html

April 3, 2020. Gov. Jared Polis asked Coloradans earlier in the day to adopt face masks whenever they leave their home for essential functions allowed under the state's 'stay-at-home' order.
Colorado Face Mask Project
---
Disaster Loan Assistance
Federal Disaster Loans for Businesses, Private Non-profits, Homeowners and Renters
COVID-19 ECONOMIC INJURY DISASTER LOAN APPLICATION
https://covid19relief.sba.gov/#/
SBA Disaster Assistance in Response to the Coronavirus
https://www.sba.gov/disaster-assistance/coronavirus-covid-19

Areas eligible for SBA disaster loans
Economic Injury Disaster Advance Loan
Other Coronavirus Assistance
---
COLORADO DEPARTMENT OF EDUCATION | COVID-19 RESOURCES
COPING-READINESS
Coping
Tools
9R POLICIES
Policies and Flexibilities
KEEPING YOURSELF HEALTHY
Resources from CDC
The Centers for Disease Control and Prevention (CDC) provides Coronavirus 2019 guidance at a national/global level:
ANSWERING KIDS QUESTIONS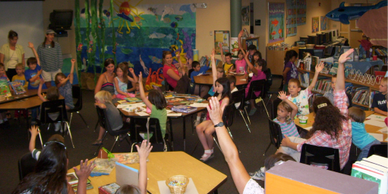 Resources
Video, Answering Kids' Questions About the Coronavirus
Created by Children's Hospital Colorado
---
Coronavirus Resources and Information: (KOAA News – April 27th)

Gov. Polis urges Coloradans to wear masks outside of home
What Colorado's stay-at-home order means to you
Web site helps shoppers locate hard to find products during pandemic
Where your child can get meals during COVID-19 pandemic
Resources available to Pueblo County residents
Coronavirus-related closings in southern Colorado
Think you may have the coronavirus? Here's what to do
Go here for coronavirus volunteer opportunities in Colorado
Colorado businesses ready to serve you
Colorado opens insurance enrollment period for uninsured people
Stuck at home? Here are some free activities to try
6 Services Offering Free Online Classes For Kids During School Shutdowns
Companies in need of employees amid financial meltdown
---