Ft. Lewis Mesa Library's Community Bike Fair, June 23rd, 2021.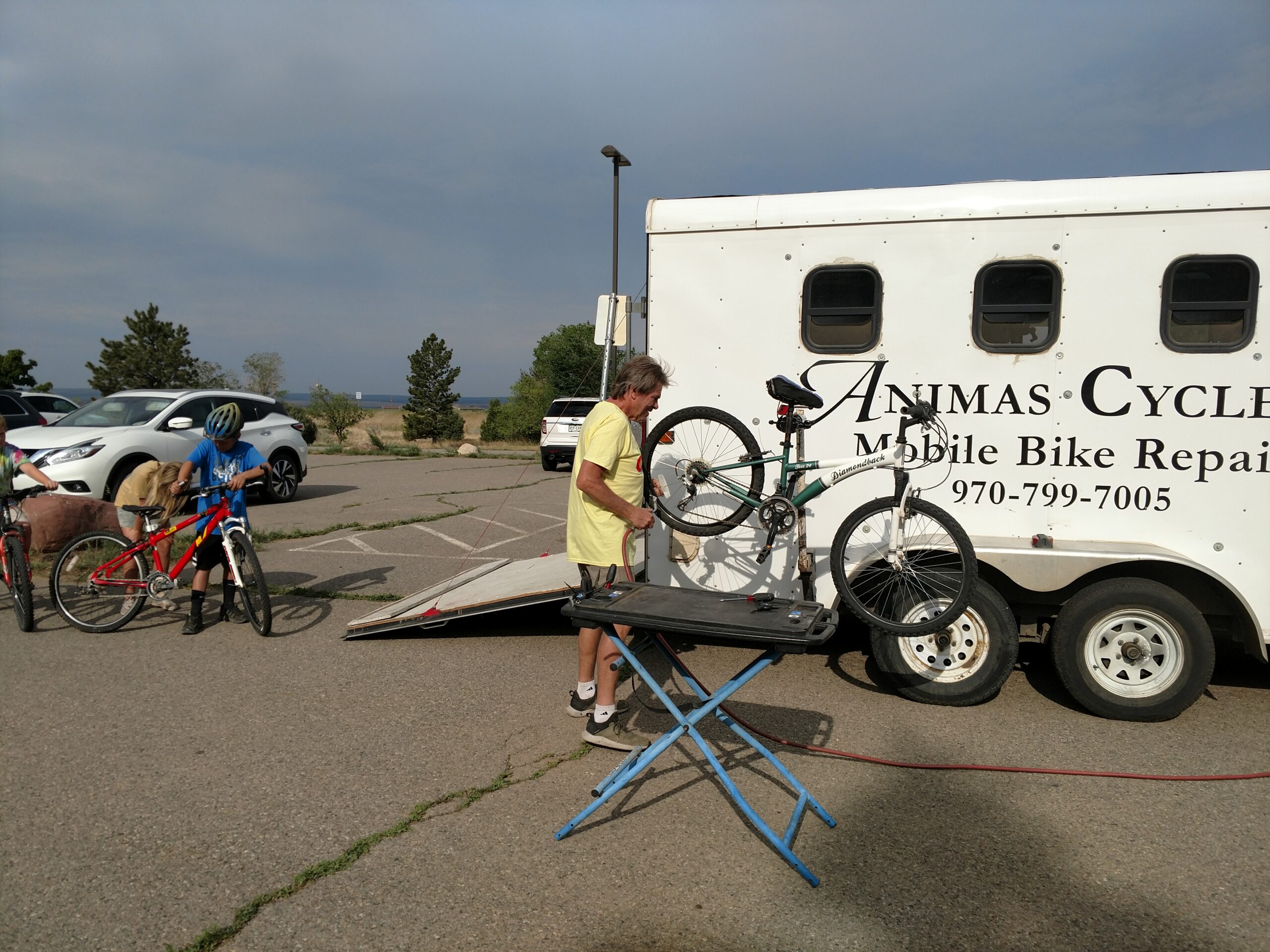 We thank the following organizations for their enthusiastic participation, which made our Bike Fair possible,
the Durango Police Dept; La Plata County Sheriff; Gray Matters; Durango DEVO; and Animas Mobile Bike Repair.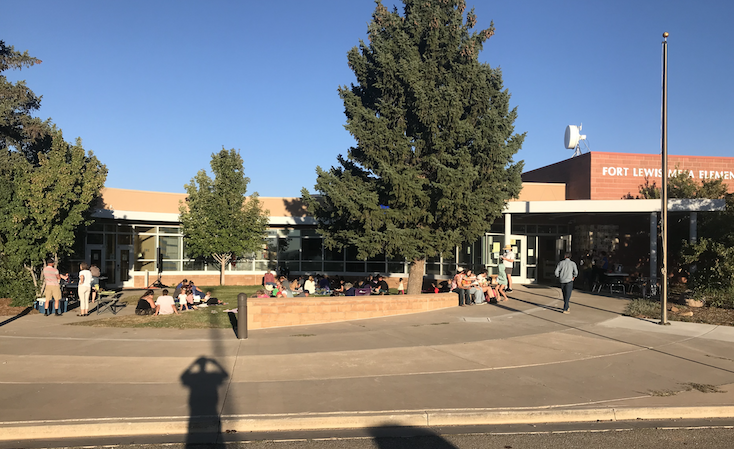 It was an evening of family fun at the Ft. Lewis Mesa Public Library "Books and Blankets" on September 17th, 2021.
Families enjoying their new book The One and Only Ivan.