Donate to the Friends of the library
We are creating our future with Southwest La Plata Library District
and we would like you to be a part of it.
We are calling on your contribution to support Ft. Lewis Mesa and Sunnyside Libraries.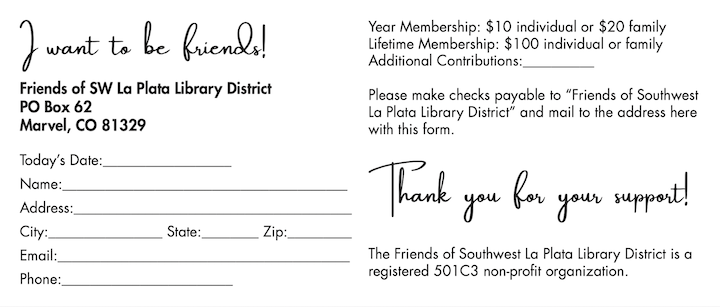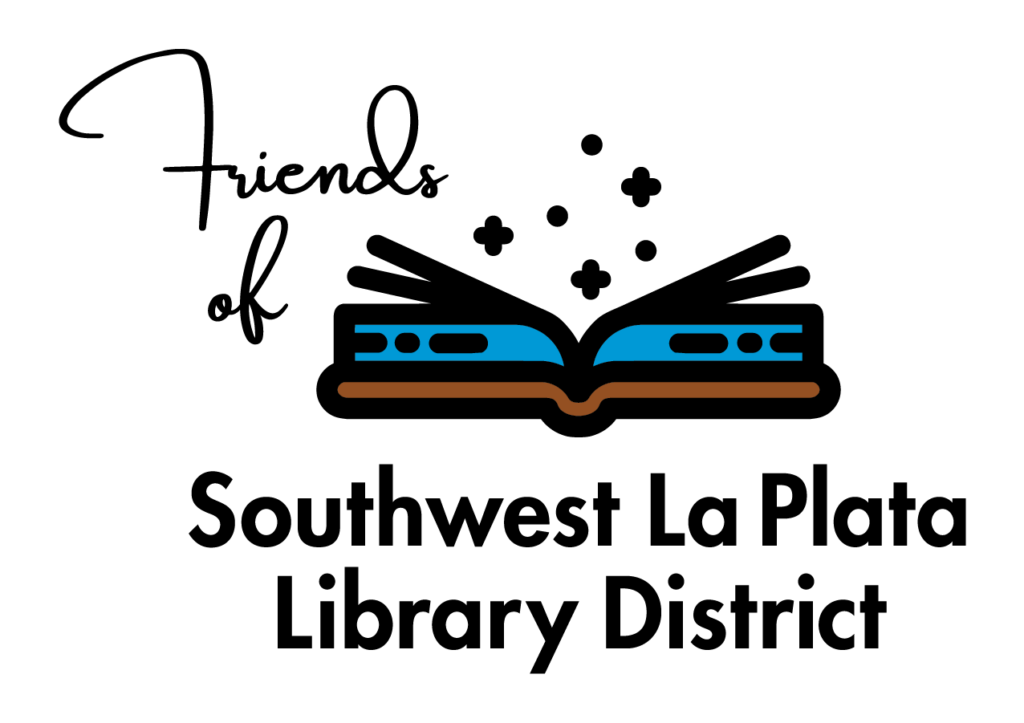 Regarding donations to the library district, please refer to Section 8.2 Donor Funds as found in the SWLPLD bylaws:
Section 8.2 Donor Funds.

All monies or properties intended by the donor to be tax-deductible should be referred to the Friends of the Southwest La Plata County Library District Foundation ("FSWLPLD").

Donations not intended to be tax-deductible can be accepted by the SWLPLD. As prescribed in the Memorandum of Understanding between the SWLPLD Board of Trustees and the FSWLPLD Board of Trustees, such donations are accounted for, administered, and expended separately from SWLPLD funds under the direction of the FSWLPLD board.

Where a donation is conditioned upon expenditure for the purposes specified by the donor, the FSWLPLD board will comply with such condition so far as practicable, provided that the FSWLPLD board reserves the right to adopt specific policies governing the use and expenditure of such donated funds. Donations of library materials may be accepted and administered at the discretion of the Library Director.