Supporting the Fort Lewis Mesa Library Community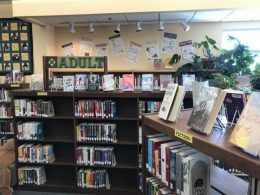 How can I support Fort Lewis Mesa Library?
Come in to see what we offer! We have books, audio books, movies, public computers, wi-fi access, activities and programs, and so much more.
Join the Friends of the Library!
Volunteer – There is always something to do at a library. Our volunteers help shelve books, process materials and provide support at events. Contact the branch to see how you can help.
Donate Books – Your book donations help us develop our collection as well as provide materials for the FOL's book sales.
Fort Lewis Mesa Library
Mrs. Chris Conrad, Library Manager
(970) 375-3816 ext. 1