The Fort Lewis Mesa Library provides a warm, safe, welcoming environment for community members to find interesting, informative and entertaining materials to enrich their lives. We're happy to see you and even happier to help you find what you are looking for. Stop in and take advantage of this community resource.

We're here for you!

Ms. Chris Conrad
Fort Lewis Mesa Public Library – Library Manager

11274 Colorado State Hwy. 140
Hesperus, Colorado, 81326

Phone (970) 588-3331 ext. 3802
Email Chris at Fort Lewis Public LIbrary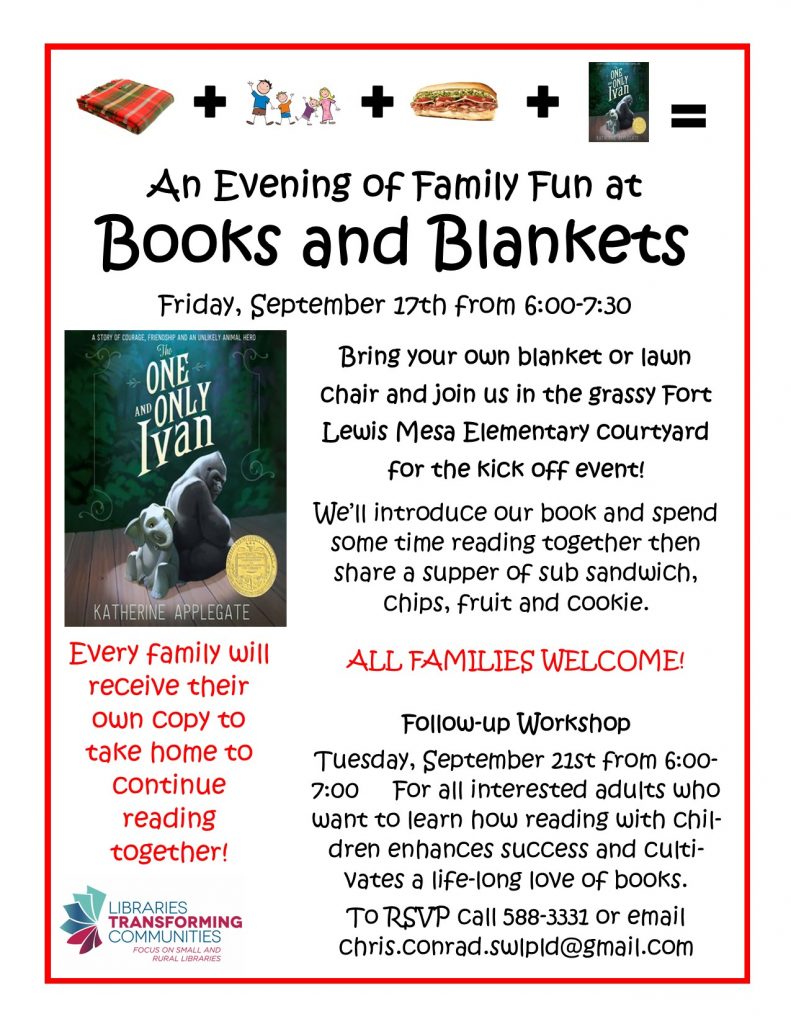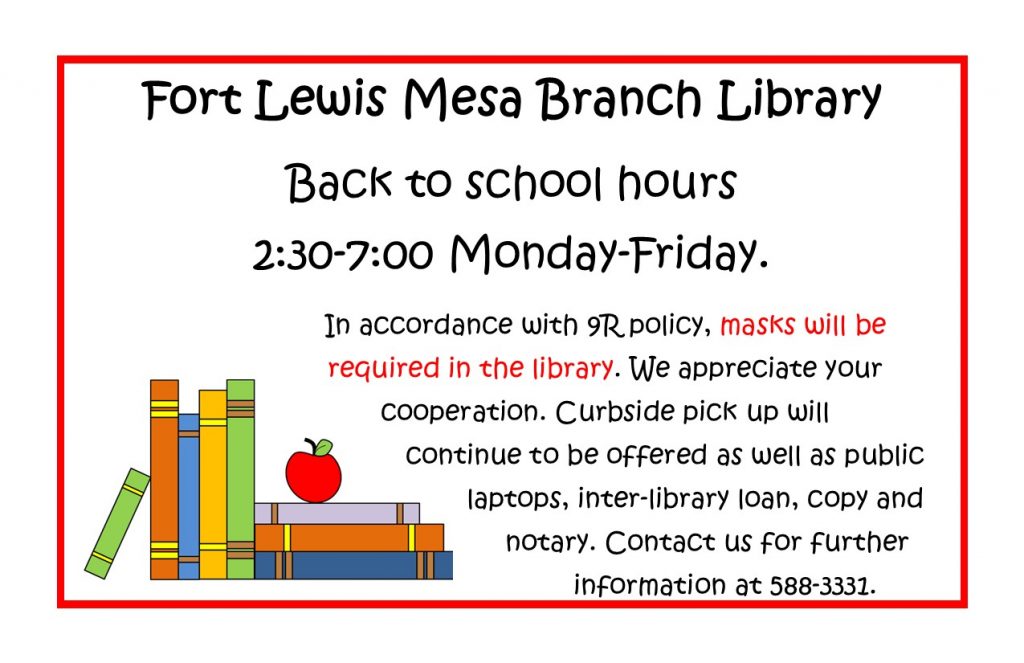 Here are some helpful links:
FLM AspenCat Library Catalog
Durango Library's Search Engine


You may request materials at any time by calling 970-588-3331,
email Chris, link here
or requesting holds from our online card catalog – link here.

You can pick up your materials from the pick-up bin or by calling the library from the parking lot and we'll bring your materials out to you. You may also return previously checked out material in the return bin.
Both bins will be located by the front door.
Materials will be available for pick up from 2:30 p.m. to 7:00 p.m.

We look forward to serving you. Stay safe and healthy.



Don't have a library card? You can fill out our library card application or by phone 970-588-3331 ext. 3802 .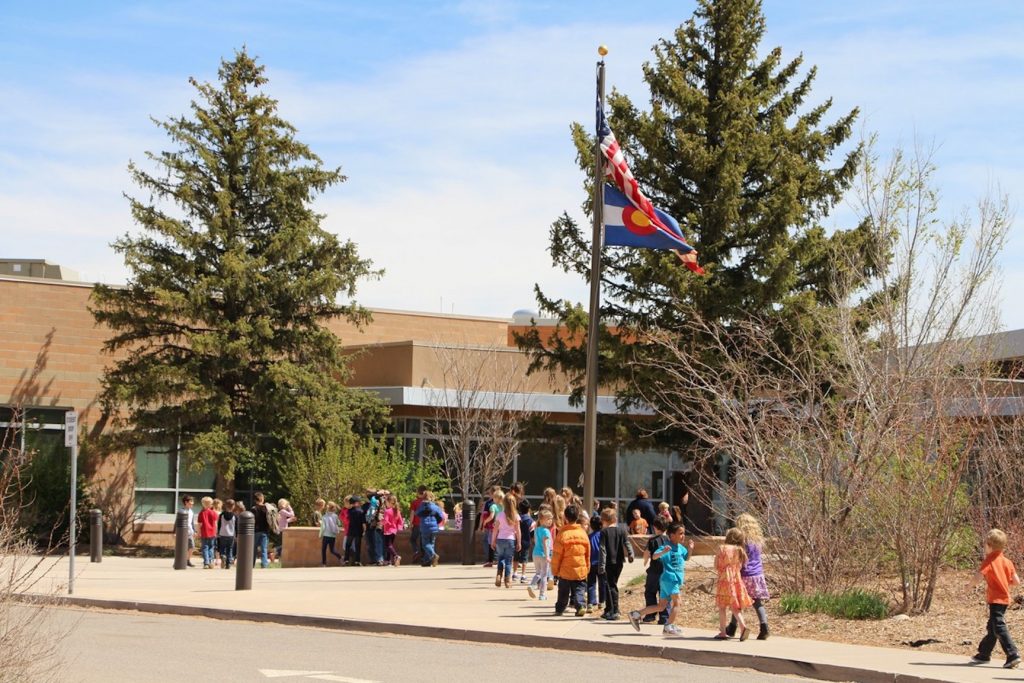 Frequently Asked Questions